---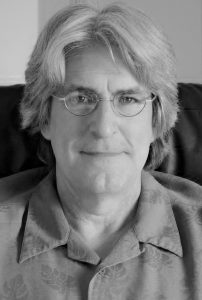 I've been an independent participant in various financial markets that stretches over forty years, while in times past, becoming one of the largest OEX index options traders. Having experienced the volatility of index trading, I realized the significance of having a quantitative and systematic approach, thus embarking on the purposeful endeavor of creating a viable trading system. After years of testing higher-order polynomial regression methods and technical analysis theories with actual trading, our system's algorithm was discovered, and through continuous research and improvement has maintained sustainability. Despite the fact alpha returns do matter, the investment process is immeasurably more significant. Z-alpha Trading System's vision is to bring about positive returns each and every year, and our mission is defined by strategic disciplines to accomplish that visionary end. If we can be of any help to you with your process, please let us know.
Bob, System Architect
---
Investment Management
Z-alpha Trading System is the algorithmic trading platform used to exploit behavioral bias to benefit the family investment trust that manages the financial assets of its founder, family members, and all eligible employees. Acknowledging price action is an observable reality and the truth, we never idle away time, framing opinions or views, but rather concentrate on our process, course of action, and execution. Under our beliefs and principles, the keys to exceptional long-term results include maintaining a broadly diversified portfolio with excellent liquidity, all the while habitually seeking to avoid the interruption of the annual frequency of compounding.
Investment Objective
Z-alpha Trading System is a dynamic, rules-based, algorithm-driven complete trading system. It is specifically designed to identify and capture price movements of all the constituents in the S&P 500® index, utilizing ETFs and index futures contracts in both, upside and downside market conditions, with the long-term objective of delivering superior risk-adjusted returns while continually providing low correlation to traditional stock market benchmarks over a variety of market cycles.
Sharing Alpha
Z-alpha Trading System proudly administers an exceptional investment product, the Z-alpha Signal, which addresses and controls the two primary components that formulate risk. Since dependable trading signals are our primary differentiator, it makes perfect sense to ask the question as to why we share this investment edge. The simple explanation; the two services we provide allow for the positive experience of continual engagement, broadening our knowledge and capabilities while enabling us to impart our investment process to help investors stay in sync with evolving markets. From our perspective, investment edges survive by recognizing real knowledge is not about knowing everything without question, but rather the ability to question all that you think you know. We are always looking to improve.
Enhanced Indexing
---